It's been awhile since our last post! We'll recap some of the exciting things that have been happening and what's on the radar for Kyte BABY this summer and even for fall.
Kyte Spring 2022 Recap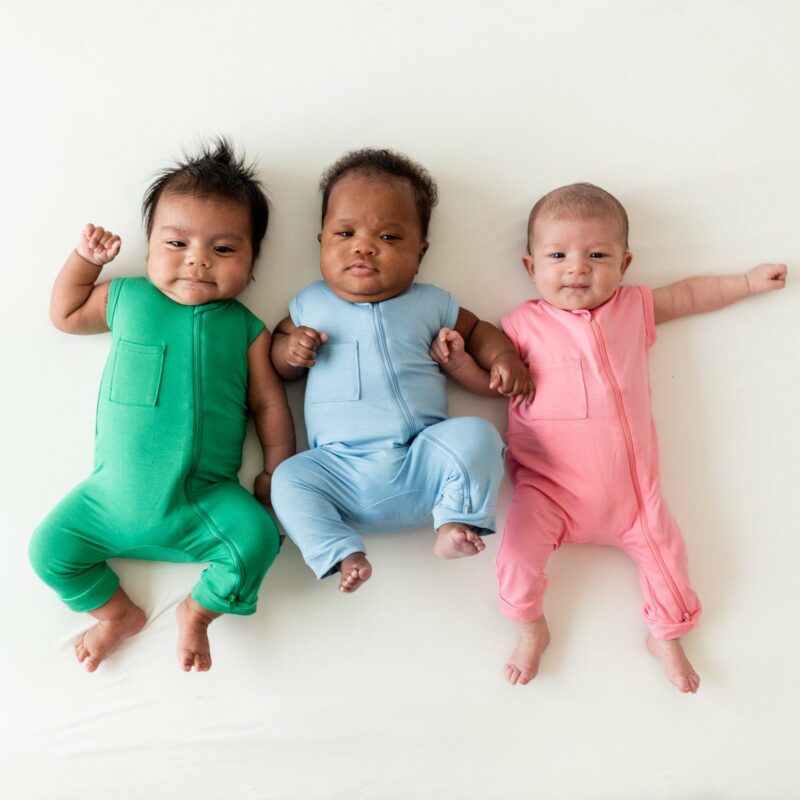 Kyte released bright new colors and prints for Spring of 2022! This solids include:
Fern
Daffodil
Rose
Stream
Steel
Solids include:
Irish
Hop
Jurassic
Spring Polka Dots
Limited Edition Releases Included:
Fog Rainbow
Sunset Rainbow
Sage Riptide
Steel Riptide
Rose Jurassic
Blush Leopard
Monstera
Eucalyptus (coming back as signature)
Black & White Zen (coming back as signature)
Fireworks
Some new products that were released for Spring 2022 include:
Hooded Jackets
Overall
Collared shortalls
Twirl bodysuits
XS Sleep Bags
For new adult products they've launched:
Men's T-shirts
Scoop neck women's T-Shirts
Kyte Summer Solids
Typically for summer, Kyte only releases solids without coordinating prints. This is mostly the case for summer of 2022. The new solids available are:
Kyte will be coming out with limited edition prints including an all-new shark print, Camo, new Herringbone prints, and the upcoming Harry Potter collaboration!
Kyte Summer Clearance Sale 2022
The newly retiring colors and prints that will be available in the July Clearance sale are:
Aloe
Mushroom
Dahlia
Baltic
Nutmeg
Olive
Daffodil
Fern
Hop
Irish
Baltic, Olive, and Dahlia were previously supposed to be retired before the spring launch, but fan petitions kept them around until now! These will all be removed June 21st and will appear in the July clearance sale. Dates to be
Looking ahead to Fall 2022
Kyte has already been sneaking Fall 2022 on their instagram! The new solids for Fall 2022 will be:
Coffee
Hunter
Marigold
Porcelain
Tahoe
Rust
They've also announced some farm friends for fall prints including chickens, cows, and recently a space print!