The Doona is a popular car seat choice for parents since it has the convenience of a stroller built right in! Many may question whether or not the Doona is safe, though.
All car seats that are sold in the United States have to pass safety standards set by US regulators – including the Doona. Outside of meeting US safety standards, what features does the Doona car seat have to keep your child safe?
Doona Safety Features
The Doona was engineered and designed in Europe. It's frequently crash-tested in both the Europe and the US and, in both markets, it has been found to pass all relevant tests and protect the child in case of an accident.
Side Impact Protection
The Doona is constructed with a unique double wall structure. This enables the wheels to fold into the body of the car seat when not in use. This design also provides an additional (and significant) safety benefit for side-impact protection.
The two layers of durable, impact-absorbing plastic, along with additional layers of EPS, foam, and textiles provide enhanced side-impact protection – which better protects the baby if an accident were to occur.
Energy Absorbing Foam
Energy-absorbing foam built into car seats is meant to absorb some of the impact forces that occur during a crash. This keeps your child from absorbing these impact forces and prevents or minimizes injury. The EPS foam also acts as a physical barrier between your child, the seat shell, and any other rigid objects such as the vehicle door or window which can crumple on impact.
There are different kinds of energy absorbing foams, like EPS, located in strategic locations inside of the shell of the car seat and at the Head Support.
5-Point Harness
Doona believes that a 5-point harness better protects a child in case of an accident. A child's rigid body parts (shoulders and hips/pelvis bone) can withstand higher load forces of a crash better than softer body parts (such as the lower abdomen). A child's abdomen area is better protected with a 5-point harness because of the strap configuration.
A 5-point harness also ensures that the child is well secured in their seat. It keeps them in the safest position within the protective seat shell and prevents them from being ejected in an accident.
Handle As An Anti-Rebound Bar
Before securing the seat in the car, the handle needs to be in the position closest to the car's back seat. In this position, the handle becomes an anti-rebound bar that helps prevent it from flipping back toward the rear of the car in a crash.
Accidental Folding Prevention
Outside of vehicle accidents, the Doona takes steps to prevent injury due to potential misuse of the car seat & stroller.
Two of the most common causes of injury from car seats and strollers are misuse and improper installation. With this in mind, the Doona was developed with multiple fail-safe mechanisms to prevent:
Unintentional folding or unfolding of the wheels
Sudden extension of the Doona handle while in carry mode
Rotation of the Doona handle while in "on-the-go" mode
Doona's fail safe mechanisms prevent parents and caregivers from accidently misusing their Doona, therefore improving their babies' safety.
What kind of safety tests has the Doona passed?
As part of the car seat and stroller certification process, the Doona was tested by several international labs for various hazards including:
Sharp edges
Finger trapping
Small parts,
Pinching hazards
The Doona passed all of these tests and is certified for use of newborn babies according to both US and EU safety standards.
Crash Tests
The Doona car seat passed the US and EU safety regulations, which require it to be crash-tested at 50 km/hr (approximately 30 mph).
Going above and beyond this requirement, Doona also had it tested with consumer organizations ADAC (Europe) and NCAP (USA), which gave it a passing grade when crash-tested at 70 km/hr. (approximately 40 mph).
For American consumer organizations, Consumer Reports rated Doona overall as very good while in the safety test performed with the Doona was rated excellent.
NHTSA (USA National Highway Traffic Safety Administration) has rated Doona with the highest score of 5 stars.
Is the Doona safe for newborns?
Outside of use as a car seat, some people may wonder if the Doona can be used safely as a main stroller for their newborn.
The Doona was not intended to replace a full-size stroller. It's made as more of a convenience for short trips out of the car in situations like doctor's appointments, buying gas, short trips to the mall, grocery shopping, etc).
Different countries deem the Doona an "acceptable" replacement for a stroller. Most Doona customers have a stroller for long-term use and use the Doona as a stroller for quick trips out of the car.
Many sources claim that a baby cannot be left in an infant car seat for a certain time limit (2 hours, 1 hour, 20 minutes, etc.) – but the answer is not as simple as that. There is no government standard or expert consensus on what an acceptable amount of time is. It is, however, recommended to never leave your baby unattended when they are in any car seat and check on them often. This advice is not just limited to car seats and strollers, but also bouncy chairs, activity centers, baby carriers, lounge pillows, etc.
The Doona comes with an Infant Insert for newborns. This pushes the backside of a baby up aligning the body ergonomically and making the incline much flatter for newborns.
Using the Doona Infant Insert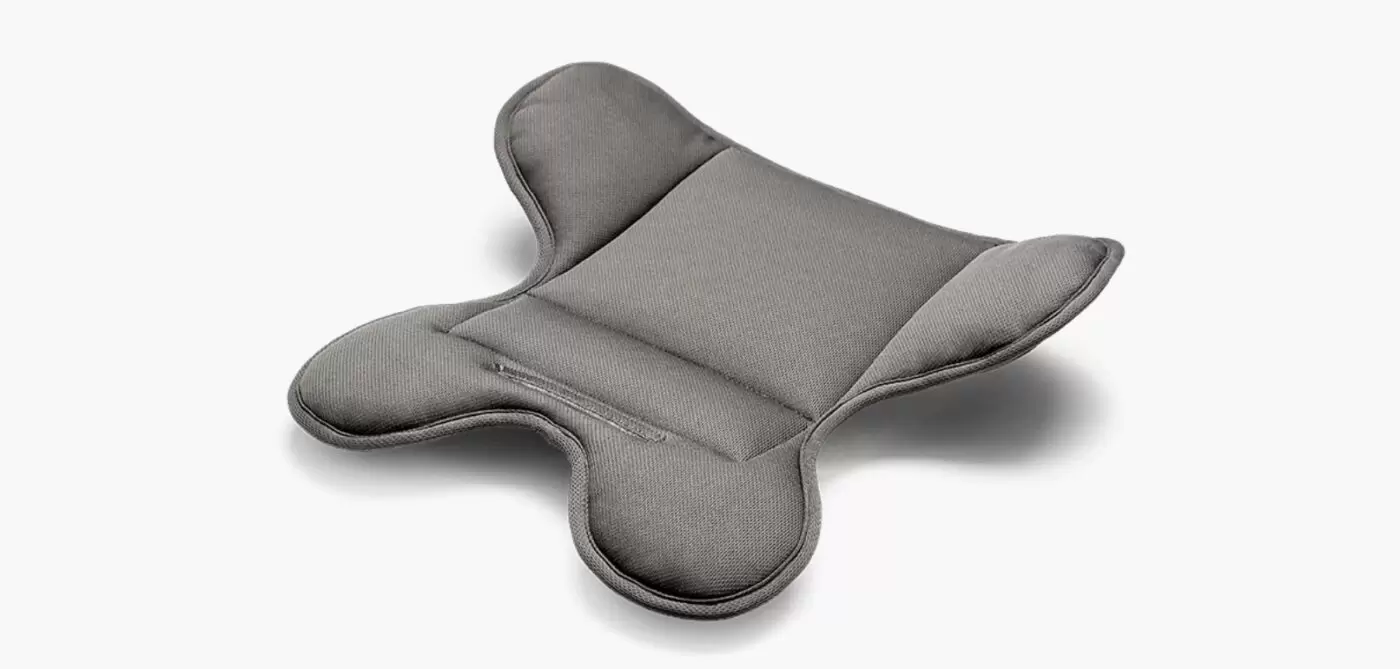 The Infant Insert for the Doona was specifically designed for newborn babies. It provides newborn babies (up until approximately 3 months or 11 lbs) with the highest levels of safety and comfort by supporting a baby's posture and mimicking a natural position. The Doona Infant Insert was developed alongside global engineering, safety, and medical experts.
The Infant Insert should be removed by 3 months or 11 lbs (5kgs).
The low weight threshold of the Doona makes it a viable option for premature babies as well (4 lbs).
Sources
https://www.doona.com/en-US/support/faq
https://csftl.org/simple-parenting-doona-review/
https://www.nhtsa.gov/car-seat/Doona/Infant%252520Seat/i__137652