We're so excited for the latest color from Stokke for the Tripp Trapp line. Sunflower yellow! This is the first time in at least a couple years that a yellow Tripp Trapp has been available.
Known for being "happy" flowers – sunflowers symbolize longevity, which is especially relevant for the iconic chair. Because the Tripp Trapp grows with your child, you can use it into adulthood and enjoy it for generations.
Stokke put a lot of thought into selecting a new color for the Tripp Trapp® Trend Collection. Yellow is trending hard in 2021 and is actually predicted to do so for quite some time! Why? Like the sunflower, the color yellow is known for its bright, positive associations. Yellow is sunny & optimistic. Yellow is beautifully gender-neutral as well. Simply put, yellow is uplifting and infuses any interior with a burst of positive vibes and warm color.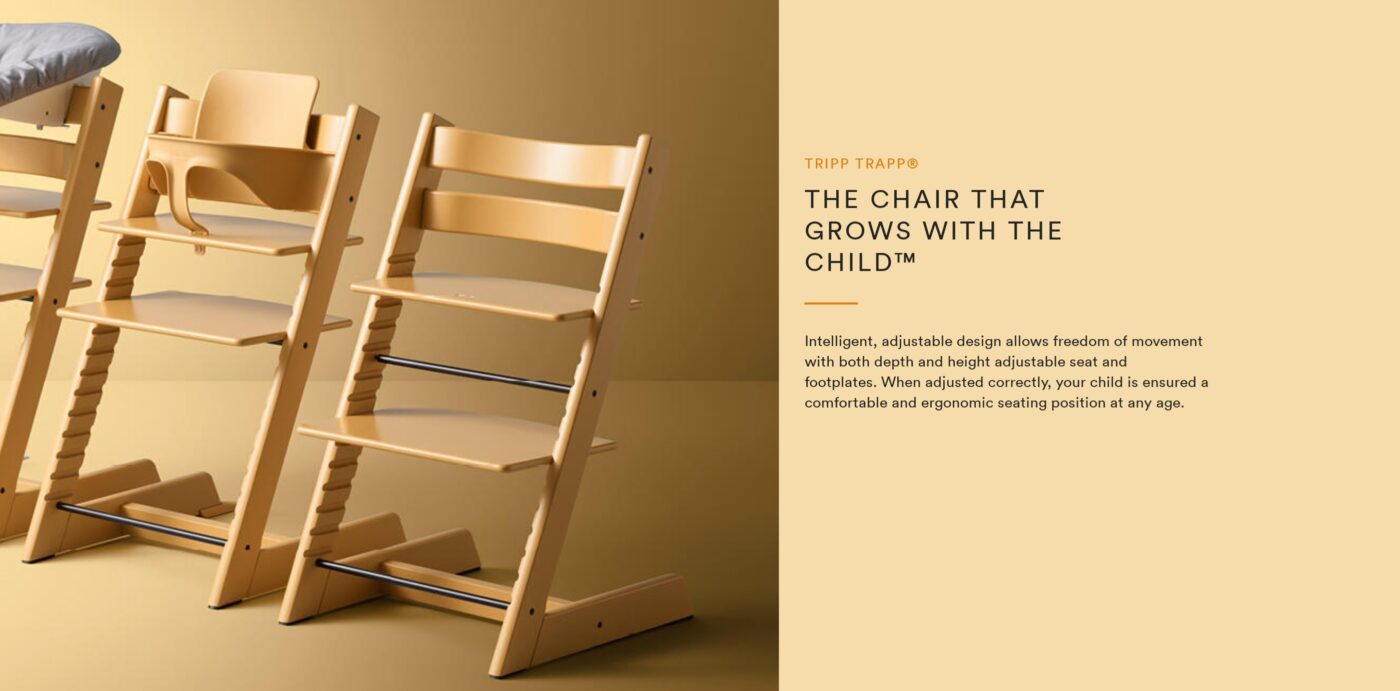 The all new Sunflower Yellow color beautifully completes the Trend Collection! In addition to the new yellow, the Tripp Trapp is available in Warm Red, Grey, Moss Green, Soft Mint, and Serene Pink!