We're so excited to have finally received our Fall 2020 inventory! Besides the new prints and colors, there are other notable facts about the new launch, plus good things to come.
Kyte BABY Clothing Tagless Neckline
No more tickly, irritating neck tag! The fall 2020 Kyte collection are now tagless.
Some people may have noticed what seems to be discoloration where the tag print is, but this is from the pressing process and will come out in the wash.
And, like most tagless products, sometimes the print can show through the fabric – this is normal and unfortunately just a trade-off for tagless.
Kyte BABY Toddler Rompers
The solid rompers are now available in toddler sizes! Instead of 18-24 Months, they now go up to 4T.
Kyte BABY Bibs
You read that right, you can now buy coordinating Kyte BABY bibs! These are exclusive to Kyte BABY's website and currently unavailable to retailers. They are available in both solid colors and the new fall 2020 prints (giraffe, fox, whale, sea horse, hummingbird, and elephant).
Kyte BABY Women's Joggers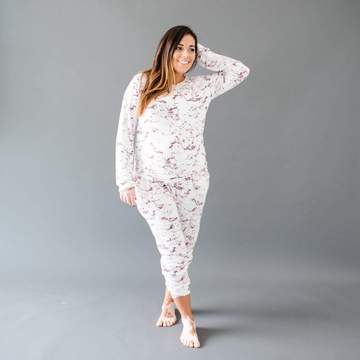 In their quest to continue expanding options to Kyte mama's, Kyte has announced new women's joggers which brings comfort-wear to a new level! Currently available on the Kyte BABY website in marble.
Upcoming Kyte BABY Releases
Kyte BABY Marble Limited Edition
Marble released on the Kyte BABY website yesterday (October 6, 2020) and it's gorgeous. This is a limited release and we will be getting an order shortly!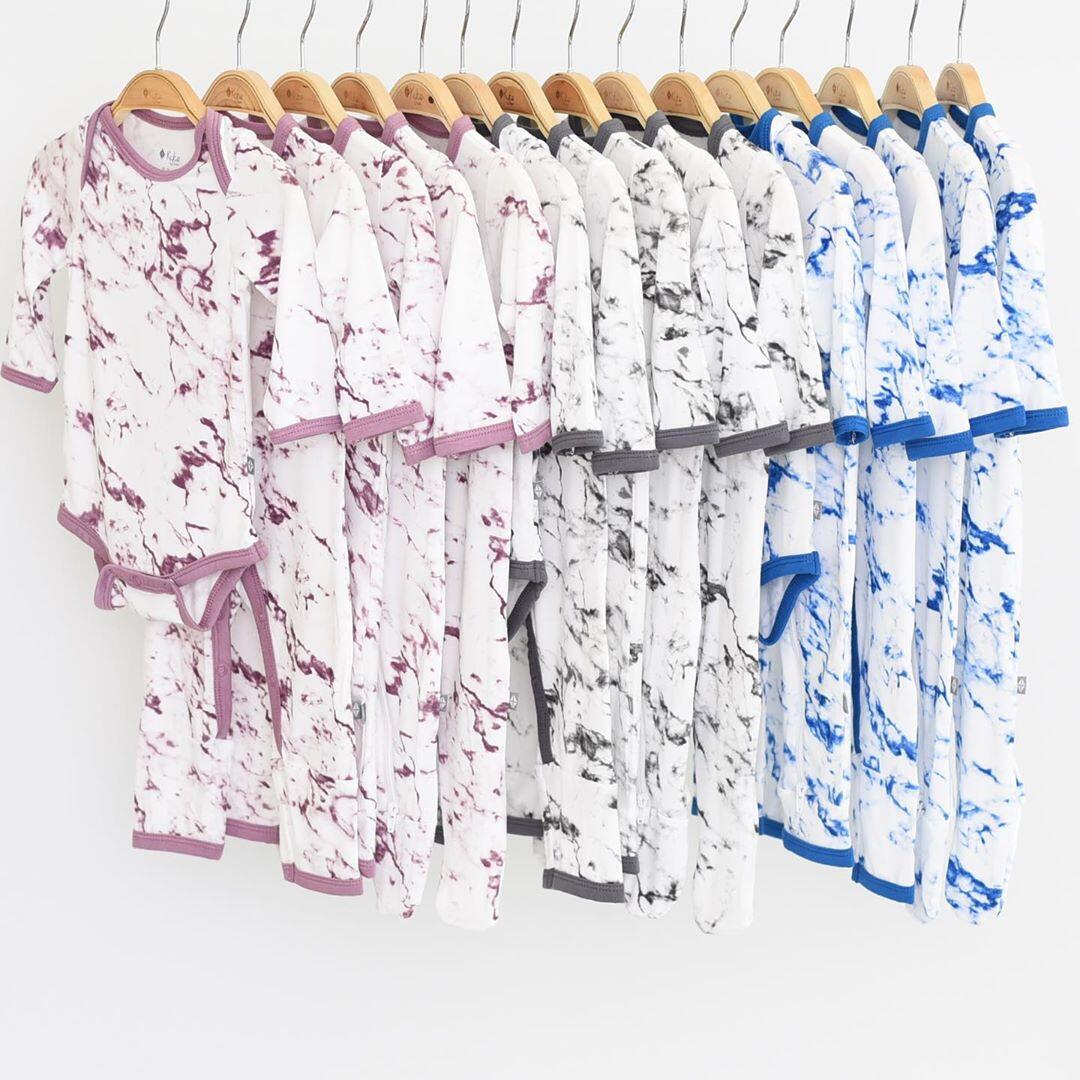 The new marble patterns include:
Mulberry Marble
Sapphire Marble
Charcoal Marble
The Kyte BABY marble prints are available in:
1.0 TOG Sleep Bags
Snap Rompers (Newborn – 18-24 Months)
Snap Footies (Newborn – 18-24 Months)
Zippered Rompers (Newborn – 4T)
Zippered Footies (Newborn – 18-24 Months)
Long Sleeve Bodysuits
Toddler Pajamas
Bibs
Changing Pad Covers
Crib Sheets
Swaddle Blankets
Baby Blankets
Toddler Blankets (1.0 TOG)
Adult Blankets (2.5 TOG)
Women's Jogger Sets
Bunny Knots
Kyte BABY Holiday 2020 Release
If you watch Kyte's livestreams on Instagram, you may be aware of the upcoming holiday release! This is expected the end of October or early November and features a new red color, Ruby, a re-release of Cocoa and two new prints, one with green evergreen trees and trim, and one with red holly berries and pinecones.
Image Credit: Kyte BABY
Be sure to check back for the latest news on Kyte BABY and their amazing bamboo products!
SHOP KYTE BABY NOW