The Stokke Tripp Trapp Classic Cushion turns the Tripp Trapp into a cozy seat with or without the baby set. Your little one will enjoy mealtimes even more with this easy-to-launder Tripp Trapp® classic cushion. Made to accompany the Tripp Trapp High Chair, this cushion can add softness and comfort to the Tripp Trapp High Chair or Tripp Trapp Chair.
Materials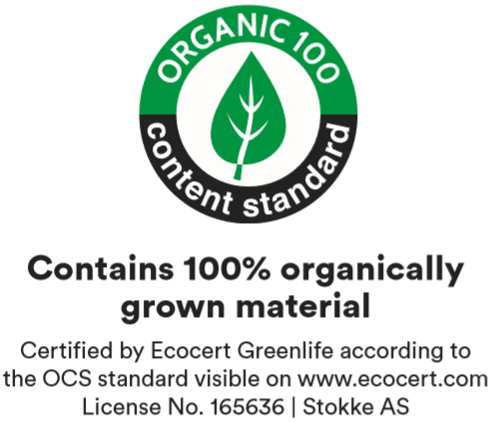 Stokke textiles are Oeko-Tex® Standard 100, class 1 approved and certified free from hazardous substances with the latest research and technology governing what's best for your baby.
The all-new Nordic Grey Classic cushion is made with organic yarn dyed with IndiDye™ using extracts from acorns. With no hazardous chemicals, no wastewater and a low environmental impact, IndiDye™ uses truly eco-smart dyeing technology. The ultrasonic dyeing process eliminates wastewater in the dyeing process, and water consumption is significantly reduced compared to conventional dyeing. Through lower dyeing temperatures and shorter dyeing times, use of energy and emissions are much lower compared to conventional dyeing.
Stokke Tripp Trapp Classic Cushion Features
Adds softness and comfort to the Stokke Tripp Trapp High Chair
Easy to mount and remove
Oeko-tex Certified
100% cotton shell with 60% recycled polyester filling (older variations may feature acrylic shell or non-organic cotton shell)
Comes in many beautiful color options to match every season and kitchen.
Suitable for 6 months to 3 years.
Works with Tripp Trapp High Chair with or without baby set
Dimensions: 9.8 x 0.8 x 16.5 inches