Description
Stokke has been giving children a seat at the table since 1972. When the Tripp Trapp was first introduced, it revolutionized children's seating. Its simplicity, comfort, and longevity was something the world had never seen before.
The 50th Anniversary Tripp Trapp chair celebrates this amazing milestone with quality artisan-ship, naturally unique details, and a laser-engraved limited edition badge. Only 3,000 of these chairs were made for the US, and 15,000 worldwide. Each will be numbered.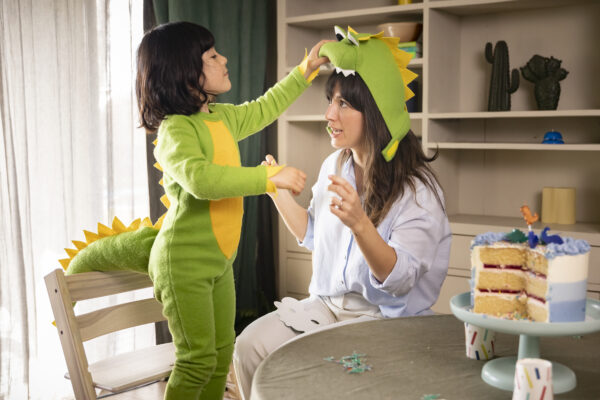 The Limited Edition high chairs use Ash wood – chosen for its quality and rich look. The densely veined wood of the ash tree reveals multi-dimensional rings in both pale and deep tones, creating a swirled marble effect and unique pattern for each chair.
50th Anniversary Tripp Trapp Sustainability
For this Anniversary edition of the Tripp Trapp, Stokke used ash wood. Known for its very distinct light-colored wood in the outer circle of the log, and a dark-colored wood at the core – giving each chair a unique marbling. The size and colors are variable from log to log.
The whole log is used for the limited edition Tripp Trapp chairs! Using the whole log utilizes all of the raw material and creates minor waste. This also guarantees the structure and wood patterns will be as unique as your child.
Product Features
Use as high chair from 6 months to 3 years with the baby set, remove the baby set once your child is grown and you have a special chair for your child!
Pull the chair right up to your dining table or add the Stokke Tray (sold separately)
Easy to clean
Made from sustainably-sourced wood
The Baby set made from recyclable plastic
Comfort & Design
Classic, iconic design that will never go out of style.
Adjustable seat and footplate ensures both back and feet support for any age.
Ergonomic seating to promote safe and comfortable eating
Stable footrest that supports your child and provides comfort.
Solid construction that can hold up to a 242 lb adult.
 Safety Information
5-point harness
Extended gliders that give increased backward stability
Extended 7-year manufacturer's warranty available on wooden components.
Made from ash wood
No harmful substances/free from bisphenol and phthalates.
JPMA Certified
Product Specifications
Dimensions: 31 x 19 x  18 inches
Weight: 15.5 lbs
What's Included?
Tripp Trapp Limited Edition Ash Wooden Chair
Engraved 50 Year Anniversary Logo and Limited-Edition numbering
Hazy Grey Baby Set with Harness
Hazy Grey Gliders
Limited Edition packaging