If you're looking for a stroller that's great for day-to-day activities, turns on a dime, doesn't weigh a ton, and doesn't take up a lot of space, look no further than the Mima Zigi! Available in four colors, this small but mighty stroller doesn't sacrifice features or style.
The Mima Zigi baby stroller is a stylish, lightweight, compact and modern baby stroller. A compact buggy with sleek engineering which offers a concrete solution for all refined globetrotters.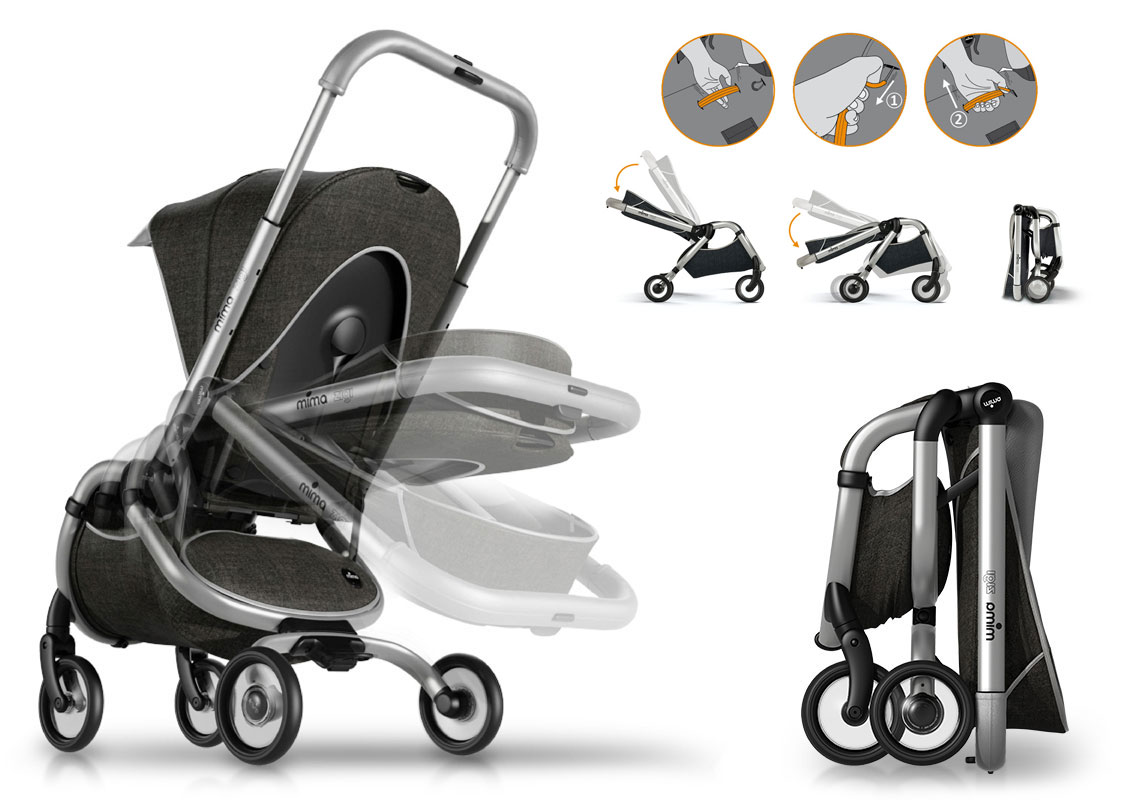 FOLDING MADE EASY.
Folding is a breeze – a simple pull of a lever and a flick of the wrist lets you fold and unfold the Zigi stroller with ease.
The super compact fold of the Zigi stroller (56 x 45 x 25 cm)/(22 x 18 x 10 inch) is accepted as cabin luggage by most airlines.

ENGINEERED FOR TRAVEL.
Fits into most overhead compartments.
Stylish. Lightweight. Compact.
SPECIFICATIONS
Compact, one-hand folding
5-point safety harness with shoulder pads
Maximum weight of child: up to 17 kg/37 lbs
Dimensions when folded: 56 x 45 x 25 cm / 22 x 18 x 10 inch
Innovative, transparent wheels
Weight: 8.4 kg/18.5 lbs
Large basket
Canopy
Recline
Mima Zigi Accessories
From Birth
Safety and Convenience
All Weather Accessories