Description
Your little one will be so comfortable in these Dreamiere Slumber Over The Rainbow convertible footies! Whether you prefer a footie or romper, this all-in-one convertible piece does it all! Made with two way zippers for easy diaper changes, this adorable romper features fold over cuffs on the ankle which converts this romper to a footie as desired.
The Slumber Over The Rainbow bamboo viscose zippy is designed to last twice as long as the average footie, due to the extra length and super stretchy fabric. And the best part, this convertible footie is made up to size 4T so your toddler and baby can match!
Dreamiere Slumber Over The Rainbow Bamboo Viscose Convertible Footie Features
Material: 95% Viscose from Bamboo, 5% Spandex
Fold over hand cuffs in sizes 0-3 Months, 3-6 Months and 6-12 Months)
Tagless! Free from anything itchy that might irritate your little one's skins
Foldover footies
Two-way zipper for easy diaper changes
Not treated with harsh chemicals
Any headpieces or blankets shown are sold separately
Dreamiere Size Chart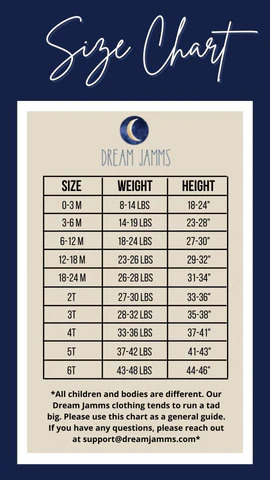 What is it about Dreamiere bamboo?
What is it about Dreamiere Bamboo? Their bamboo fabric stays about 3 degrees cooler than cotton on average. It's breathable, thermo-regulating, moisture absorbing and hypoallergenic. It's great for kids with eczema. It's great for hot sleepers and sensitive skin. In warm, humid weather, bamboo viscose won't stick to your baby's skin. It's sure to keep your babe drier, cooler and more comfortable year-round!