Doona is the world's first complete and fully integrated car seat and stroller travel system, allowing you to move from car seat to stroller in only seconds – no more transferring baby from car to stroller and back again!
The sleek and stylish design of Doona allows you to navigate the streets at ease, without disturbing your sleeping child when hopping in a car, traveling by bus or walking up the stairs. The revolutionary car seat and stroller provides a safe and practical and space-saving solution for parents on-the-go.
Transforms from a Car Seat to Stroller in Seconds
With one simple motion, the Doona opens and closes at the click of a button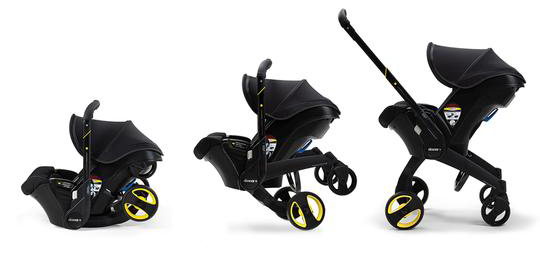 The latest collection makes a bold and on-trend statement with six vivid colors, an updated all-black inner seat cover and a sleek charcoal aluminum frame. This collection answers the needs of fashion-conscious families.
Doona Car Seat Safety
With the Doona car seat and stroller, safety comes first. Doona has successfully passed all legally required compliance tests, as well as additional tests above and beyond the requirements.
Doona Features & Benefits
One simple motion operation, From Car Seat to Stroller in seconds
5-point harness
Infant insert
One-touch brake
Adjustable handlebar (which also acts as an anti-rebound bar when inside the car)
Head support
Shoulder pads
New stretch material canopy in fashion colors
UPF 50+ sun protection and water repellant canopy
Removable and washable textiles
Baby Safe materials & new and improved breathable textiles and inner foams
Rear-facing only
Highest safety & quality standards
TUV and FAA aircraft approved for travel
Suitable for infants from 4 lbs to 35 lbs
2 years manufacturer's warranty
Doona Car Seat & Stroller Dimensions
Car seat: 23.6″ x 17.3″ x 26″
Stroller: 32.3′ x 17.3′ x 38.9′
What's Included
Doona™ Infant Car Seat & Stroller
LATCH Base
Infant Insert
Head Support
Vehicle Seat Protector
An Award-Winning all-in-one Car Seat & Stroller
The Doona Car Seat & Stroller is the winner of more than 30 innovation awards from around the world!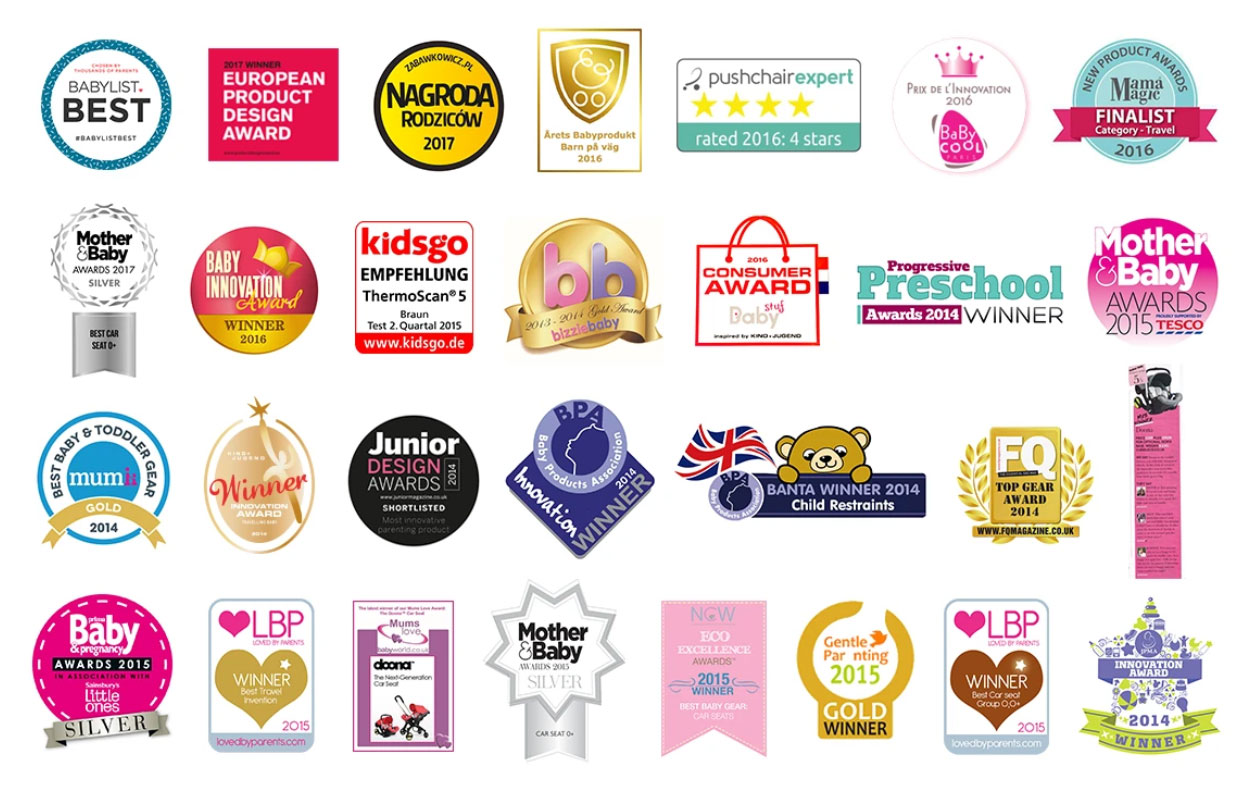 Buy Authentic
Blossom is an authorized reseller of the Doona Car Seat & Stroller and Liki Trike.