It's been awhile since our last update so here's what's been going on since the Kyte clearance sale! We've learned that it's the last clearance sale until likely February 2022. Typically Kyte would do a clearance sale in addition to their Black Friday deals, but have decided against it this year to focus on their upcoming holiday collection (no sneaks for this yet that we've seen).
However, September is kicking off a series of new releases for Kyte, starting with the Sept. 9th release of their throwback collection, which brings Woof, Powder and Flutter, Mauve out of retirement!
Kyte Woof and Flutter Throwback Collection
Kyte has brought back Woof and Flutter prints, plus their companion solids Powder and Mauve out of retirement for their first ever throwback collection! These were released on the www.kytebaby.com website at 10AM CST on Sept 9th. Gold members gained 15 minutes of early access and cleared out of a lot inventory. There will be limits on the blankets per house household.
The styles included in this release include:
Sleep Bags in 1.0 TOG and 0.5 TOG
Zippered Footies
Zippered Rompers (up to 4T)
Bodysuits (Powder & Mauve only)
Short Alls (up to 4T)
Short Sleeve Toddler Pajamas (up to 7T)
Hat (Mauve only)
Bow Headbands (Powder & Mauve only)
Loveys (Powder & Mauve only)
Bibs (Powder & Mauve only)
Crib Sheets
Swaddling Blankets (new size 46×46 inches)
Baby Blankets
Toddler Blankets
Adult Blankets in 1.0 TOG and 0.5 TOG (Powder & Mauve only)
Adult Bow Headbands (Powder & Mauve only)
Short Sleeve Adult Pajama Set with Cloud Trim (Powder & Mauve only)
Long Sleeve Adult Pajama Set with Cloud Trim (Mauve)
V-Neck T-shirts (Powder & Mauve only)
Jogger Sets (Powder & Mauve only)
Women's Underwear (Mauve)
Kyte Fall 2021 Collection Release Date
The first Fall release is expected on Thursday, September 16th. Right now, the fall 1 collection includes five solids, three prints, and two LE prints.
Kyte Fall 2021 Solids
Eggplant
Dahlia
Baltic
Olive
Nutmeg
Kyte Fall 2021 Prints
Kyte Fall 2021 Limited Edition Prints
The Fall 2 collection will include other prints including Jungle, Canadian, and Marine. With the new Fall collection will be some new long sleeve styles of the t-shirt and long-sleeve tiered dresses in place of the twirl dresses.
New Products Coming This Fall
On Kyte's Instagram live they have revealed new zippered hooded rompers (not meant for sleepwear) and new cardigans are in the works! In addition, Kyte is developing a tiered dress that should be available for both toddlers and adults.
There will be a fall Rainbow drop which will be on a Midnight background instead of the normal Cloud. These, in the addition to Holiday will be available in October/November.
Sleep Bag Sizing Change
With the addition of the all new swaddle sleep bag, Kyte is changing their sizing from month-based. The new swaddle sleep bag will be smaller than a 0-6 Months and feature a velcro wrap to keep babies arms tucked in, this will be the new XS. The other new sizing includes the 0-6 Months which will be relabeled as a Small size.
New Kyte Youth Blanket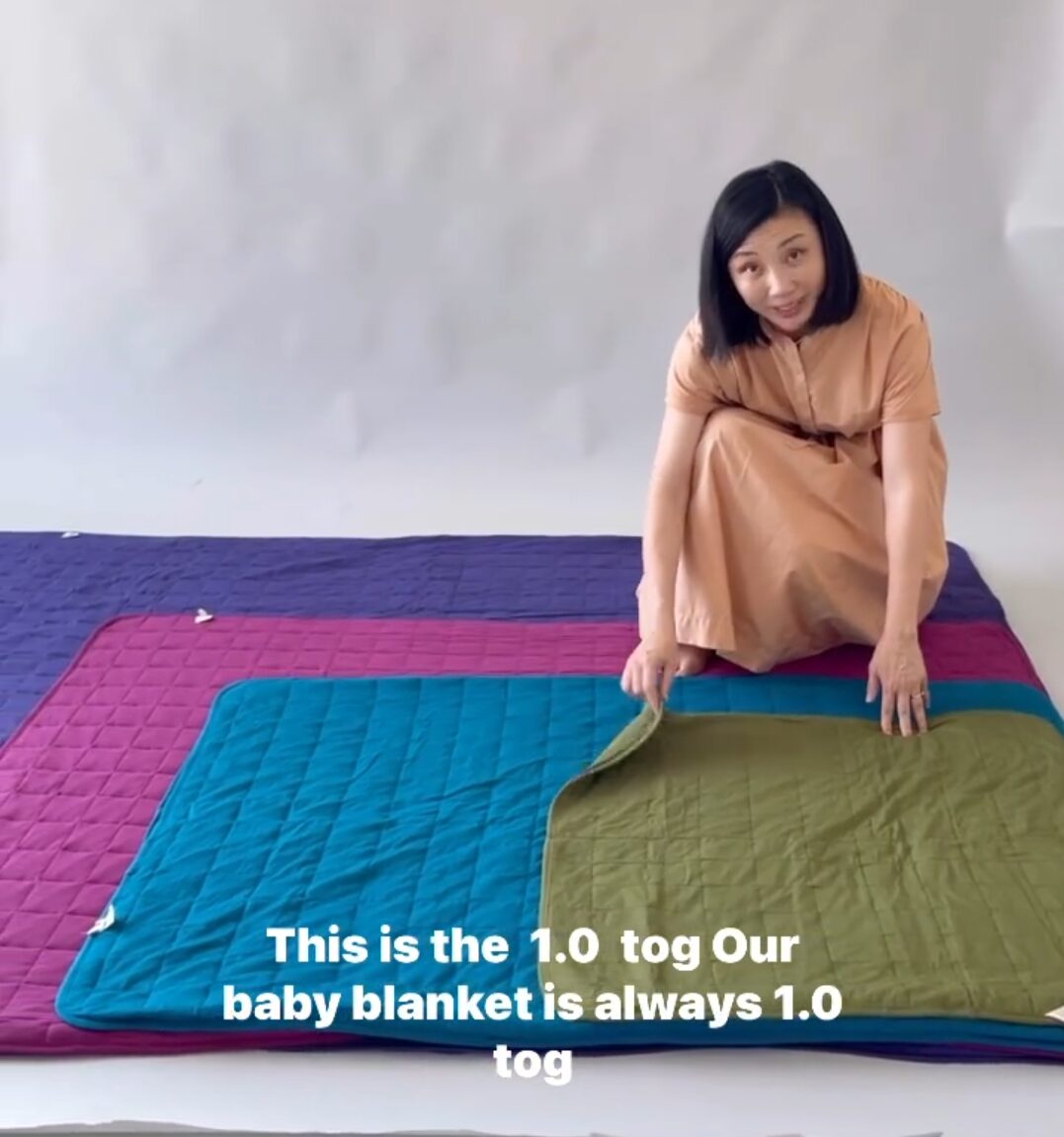 Fall collection will include an all-new youth blanket! The youth blanket sizing falls between the toddler and the queen, which should make it more suitable for toddler and twin-sized beds.
All images sourced from Kyte BABY Instagram and facebook