December is usually a month for slowing down, but Kyte keeps on churning out the news! December has seen its share of launches including the Metallic Rainbow, Adult Sleep Bag Walkers (no, really) and an upcoming date of the Fall Polka Dot.
Newly Retiring Kyte Prints
December saw the first wave of retired prints since the summer. Newly retired from the website on 12/1/2021 includes:
Pumpkin
Jade
Indigo
Succulent
Bubblegum
Flamingo
Monarch
Pineapple
Woof
Flutter
Powder
Mauve
Prints and solids retiring on 1/1/22 include:
Canadian
Marine
Jungle
Eggplant
Fig
Persimmon
Clementine
Baltic
Dahlia
Olive
Leopard
Wheat
We find this kind of shocking considering how popular Baltic, Dahlia, and Olive were! These will not be included in the Kyte BABY February 2022 Clearance sale and will be included in the August 2022 Clearance Sale.
EDITED TO ADD: Baltic, Dahlia, and Olive are no longer being retired on 1/1/2022! Whether or not they will RESTOCK is a different story – but we'd love to see more added!
Limited Edition Metallic Rainbow
The new Kyte Rainbow, the Metallic Rainbow (formerly referred to as a New Year's Rainbow) has released on December 2nd. This rainbow, on Cloud with a Midnight Trim has a gold metallic center to the Rainbow!
Fall Polka Dots Available December 29th
The Fall Polka Dot print features a polka dot pattern with each of the Fall 2021 colors, Clementine, Dahlia, Eggplant, Olive, Baltic, and Nutmeg – on an oat background. Since this is a limited edition print, there is a good chance that it will NOT be available for retailers.
It will be released in the following styles:
Sleep Bags (2.5 TOG and 1.0 TOG)
Sleep Bag Swaddlers
Long Sleeve Bodysuits
Toddler Pajama Sets
Zippered Rompers (up to 4T)
Zippered Footies
Long-Alls (up to 4T)
Long Sleeve Twirl Dresses
Long Sleeve Tiered Dresses
Leggings
Swaddling Blankets
Baby Blankets
Toddler Blankets
Crib Sheets
Change Pad Covers
Bibs
Women's Tiered Dresses
Women's V-Neck
Adult Sleep Bag Walkers from Kyte

What started as a cute social media play turned into a vote and an actual product! The Kyte Adult Sleep Bag Walkers are available in sizes S/M and L/XL. This Kyte-exclusive is $140 and available in Midnight, Olive, Baltic, Dahlia, Fog, and Sunset.
Spring 2022 Kyte Sneaks
Kyte has revealed Steel will be making a comeback! As well as re-releasing the solid, Steel will be featured in their hearts print (just in time for Valentine's Day).
Car Seat Covers
Also new this spring, Kyte will be releasing new bamboo car seat covers! These mutli-use covers can be used over car seats, shopping carts, strollers, and can even be used as nursing/pumping covers!
Brand New Kyte Dinosaur Print
We got a sneak peak of one of the upcoming spring prints – a brand new dinosaur print!
And here is a refresher of the previous Dino print which was available in Spring 2020.
A previous reveal showed a Eucalyptus print in the works!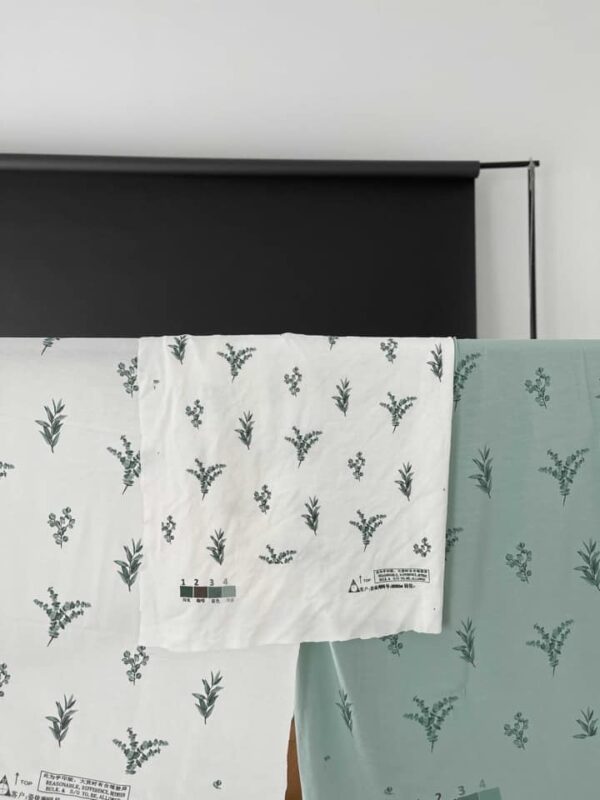 Spring 2022 Clearance Details
At time of writing, it appears the next Kyte clearance sale will actually be in January! This will help make room for the Spring line releasing in February.
Image Sources: Kyte BABY Instagram, www.kytebaby.com
[button size="medium" style="primary" text="SHOP KYTE AT BLOSSOM" link="https://www.blossom.baby/brands/kyte-baby/" target=""]