Description
The zippered footie by Kyte BABY is a high quality bamboo sleeper with beautiful colors and prints such as Flight. The addition of a little spandex gives just the right amount of stretch to be comfy without permanently stretching necklines or cuffs.
Forget the Flightration of dressing your wiggly baby in snaps! The two-way zipper zips from the top and bottom, making diaper checks and changes easy without completely undressing your baby.
Kyte Baby Zippered Footie in Flight Features
Made from ultra-soft silky bamboo rayon
Made from 97% Bamboo Rayon and 3% Spandex
Perfect for babies with sensitive skin or eczema
Naturally temperature regulating so you don't have to worry about baby getting too hot or too cold
Bamboo is naturally antimicrobial
Double-zipper makes wardrobe and diaper changes easy
Free from flame retardants
Designed to be tight fitting
Wash cold water, gentle cycle with like fabrics. Items should be zipped/buttoned up to decrease pilling. Lay flat or hang dry.
Kyte BABY Size Chart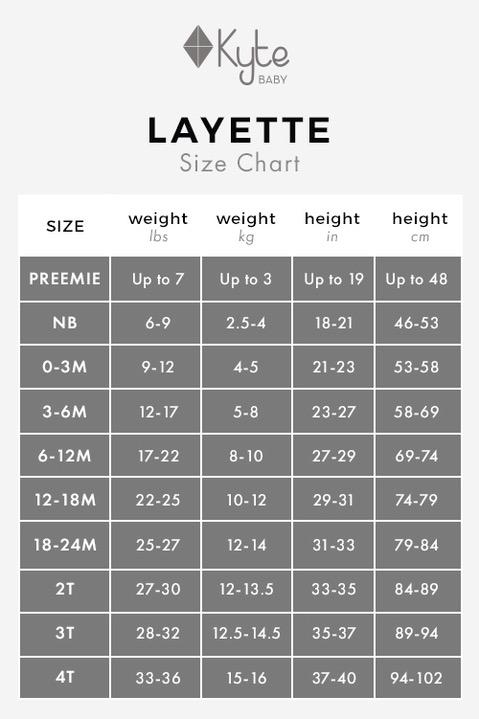 About Harry Potter x Kyte BABY
With the Kyte BABY Licensed Harry Potter Flight Print, take to the skies with this magical print featuring three flying animal companions from the Wizarding World. Fawkes, the phoenix, is colored in rust red with his wings spread wide. Hedwig, the snowy owl, is colored in cloud white, with a sealed envelope in her beak. Buckbeak, the hippogriff is colored in cloud white, with his talons out and wings spread for flight. Stars colored in metallic gold shimmer realistically against the print's dark ocean blue background.