Guess what? Kyte BABY Aloe Rainbow is available! Kyte BABY released their Aloe Rainbow print online. As of right now, it's only available on Kyte's website, but we are so thrilled to announce we will be getting Aloe Rainbow in during the next few weeks!
The Aloe Rainbow is available in:
Zippered Rompers and Footies
Short Alls
Short Sleeve Pajama Sets
0.5 TOG and 1.0 TOG Sleep Bags
Swaddle blankets
Toddler blankets
Baby blankets
Crib sheets
Bodysuits
Twirl dresses
Zippered Sleeveless Romper
Snap Sleeveless Rompers
Snap Rompers and Footies
Unisex Tees
New Kyte Unisex Tees and Leggings
Also new to the Kyte website are bamboo daywear! Kyte released unisex t-shirts and leggings in the new summer colors and Midnight. The leggings are also available in Flamingo, Bubblegum, Blush, and Jade.
We will be stocking a small amount of daywear to begin with and get more in throughout the summer.
Limited Edition Polka Dots and Herringbone Available July 6th
Mark your calendars for the Limited Edition release of Kyte's Polka Dot and Herringbone prints! Both of these will be releasing on July 6th.
So far we know these will be available in:
Twirl Dresses
Leggings
Bodysuits
Sleeveless Rompers
Short Alls
Bibs
Footies
Sleep Bags
Summer Collection Coming Tomorrow!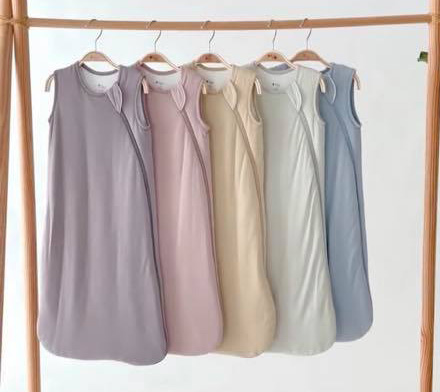 We're getting our first Kyte summer shipment tomorrow! We have some items currently only in limited sizes, but as always will be filling in sizes as they become available to us.
New Adult Blankets
The new summer colors are available in Adult Blankets. These are now available in both 2.5 TOG and 1.0 TOG!
Kyte Summer Clearance Sale
As far as anyone knows, the summer clearance sale is slated to happen in August. Typically before the sale, prints will "fall off" the website and are ones that will be retired and included in the sale. So far the only thing to leave the site as of late were last year's holiday prints in Holly Berry or Tree.