The all new goumikids In the Garden spring collection is available at Blossom! Featuring all new prints and solids including:
Artichoke
Gingham
Red Rocks
Sienna
Garden
Cloud
We love how versatile goumikids clothing is. A nice and thick bamboo & organic cotton blend that feels soft, yet durable.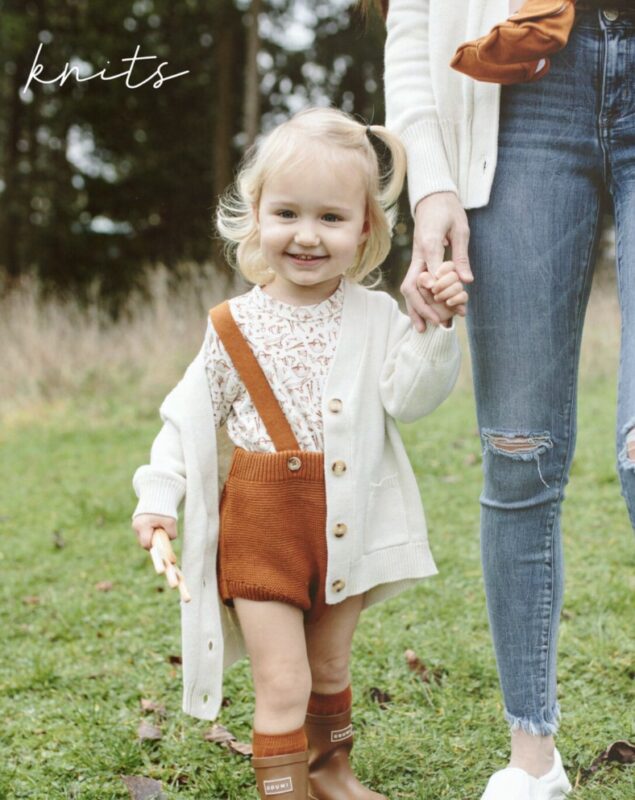 The In the Garden collection features traditional goumikids goods like footies, loungewear sets, and bodysuits, as well as all-knew knit wear including bloomers with suspenders, knit cardigans, and knit rompers.
The goumi knitwear is made from 100% organic cotton and is available in Cloud, Artichoke, and Sienna solid colors.